What our clients say...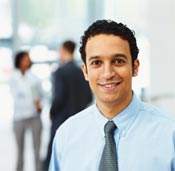 Richard Koban Payne
Adelphi Group
"The team did a fantastic job. You were most responsive to all of my requests, answered emails promptly, persevered with my anxieties, and got 60 completes and another 4 overquota. Just this morning came a follow-up RFP that requires yet another qualitative and quantitative sample in the UK (and a few other countries).
Because of your effort we can clearly demonstrate past performance in recruiting UK payers."
Read more testimonials